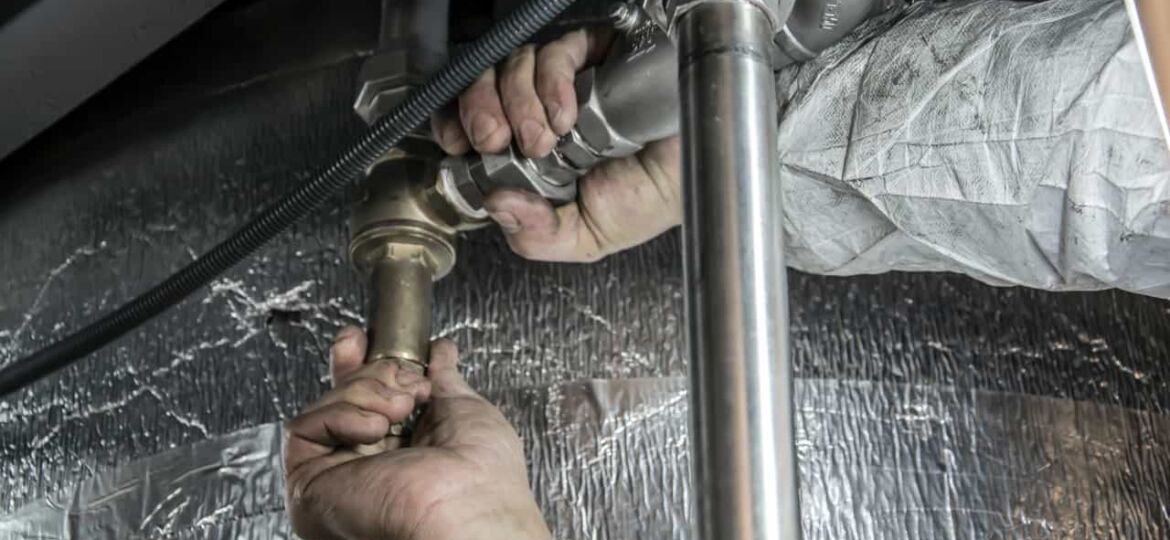 There is no telling when an emergency plumbing emergency might strike. Whether in the middle of the night, on a public holiday, or on the weekends, being able to call an emergency plumber or a plumbing contractor comes in handy. However, how much is the cost of a plumbing service call?
On average, a plumber service call costs between $50 to $200, covering the first hours of work. Several factors affect the price of a service call. The rate of a master plumber or a professional plumber is considerably higher than that of an apprentice plumber. Moreover, other factors that affect the cost of plumbing services are the complexity of the job and the distance the plumbers will have to charge, depending on how far they are from you.
How Much Does a Plumber Cost?
As mentioned, the plumber hourly rates heavily depends on experience and accreditation. The average for inexpensive plumbers, such as apprentice plumbers, is around $22 per hour. A journeyman plumber charges higher than these rates. However, apprentice plumbers can't work alone as they will require supervision by a master plumber.
More experienced professional plumbers charge an average of $45 per hour. For the most complicated jobs, master plumbers usually charge between $75 to $125 per hour. No matter how long does it take to become a plumber with more advanced capabilities like being a master plumber, the effort is all worthwhile.
The difference between commercial plumbers and residential plumbers could reach $10 per hour.
Plumber Cost for the Trip Fees or Call fees
Call-out fees depend on the plumber. Many plumbing contractors usually charge the trip fees in their first hour of work. However, some plumbers charge trip fees of $1 to $2 per mile after the first five or ten miles.
Cost of Plumbing Permits if Required
You will need a permit if emergency plumbing repair requirements call for knocking down walls or ripping through the ground to reach aging plumbing systems or sewer lines. The cost of plumbing permits ranges from $50 to $500 depending on the scale of work required to satisfy existing codes.
The Cost of Emergency Plumbing Services on Weekends and Holidays
The plumber cost is usually double or triple after hours, weekends, and holidays. Most residential plumbers aren't available during these times. However, they may charge about one and a half times higher than their regular rates if they are available to render emergency services on weeknights.
Type of Plumbing Services
A plumbing contractor may quote a flat fee for their services. Even in a plumbing emergency, certain plumbing repairs
The plumbing labor cost depends on the complexity of the job. The range varies greatly. Please note that most websites don't list their plumbing pricelist. You need to call them to ask about the labor charge for a specific plumbing service.
For instance, unclogging a sink costs $75 to $250 depending on how long the job will take to finish or what equipment will be required. You can expect this range for gas line repair services, and toilet repair costs. However, the charge will be higher since multiple clogged drains have a more complicated root cause than what causes a single clogged drain.
In the next higher charging scale, we are looking at fixing more straightforward cases of leaking pipes, sewer line cleaning, unclogging a garbage disposal, or repairing a water heater. Expect to spend between $150 to $500 for these. In the case of sewer line cleaning, the price range could be much broader depending on the sewer line's location, age, and complexity.
Sump pump, septic tank, water main, and septic tank pumping repair costs are between $300 to $2,000, depending on the complexity and scale. The most expensive plumbing services are for sewer main line repair, which can reach more than $3000.
Plumbing Installation Service Costs
Installing plumbing fixtures costs between $100 to $300. You can expect to spend roughly in this figure range when installing sinks, toilets, shower valves, and heater valves.
Plumbing jobs involving the installation of pumps, water heaters, garbage disposal units, and sump pump installation are between $500 to $1000.
Major plumbing jobs on the plumbing system, such as new pipes, sewer main, drainage system, and septic tank system installations, can reach a few thousand dollars. If you will ask what is a master plumber, they are essential in supervising these types of plumbing projects. In these cases, a master plumber may have to supervise journeyman plumbers to complete a complicated plumbing project.
Takeaways: Choose A Dependable Plumbing Company For Any Plumbing Job
Choosing a dependable plumbing company with experienced local plumbers can provide the most trouble-free service for you. Whether you are dealing with a clogged drain, a broken sewer pipe, burst pipes, or leaky pipes, they will give a reasonable estimate for a flat rate for their services with no nasty surprises. Being a family-owned local business, our plumbing company can provide you with worry-free services compared to most plumbers or most plumbing companies. To get a free quote, call us at 480-473-2727, or contact us.