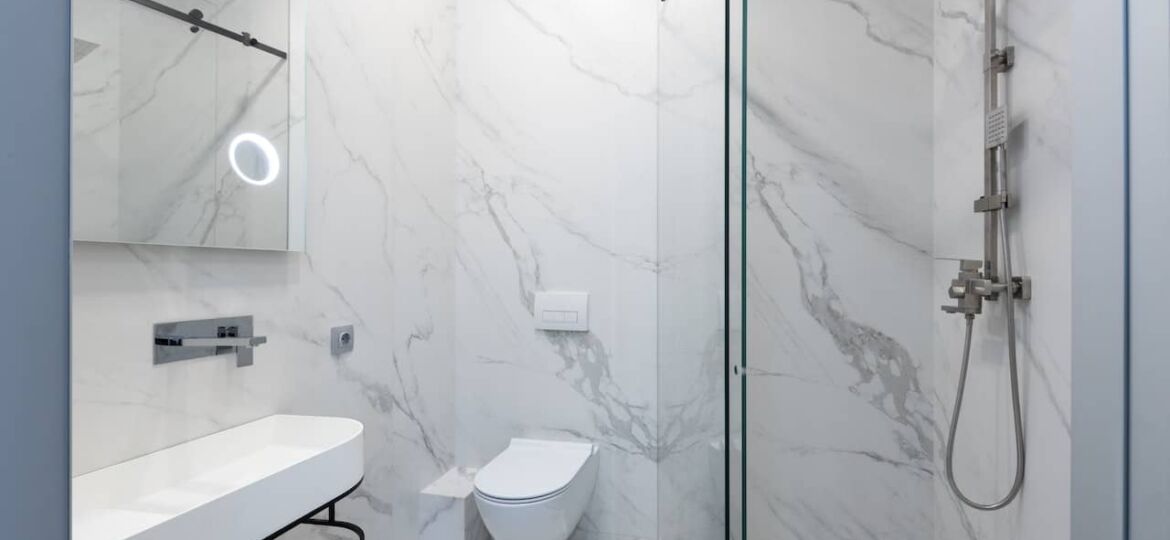 Are you shopping for different shower valve types that may fit your needs? Are you revamping your old bathroom with a shower remodel, or are you looking for new shower valve types to fit your new home? This article will explain the most popular shower valve types, their merits, and why they can fit particular needs. By being aware of the qualities of different types of shower valves, you can select the best shower valve type for your needs. Here are different shower valves explained in detail:
The Most Popular Shower Valve Types
Pressure Balancing Valves:
Pressure balancing valves are also known as shower pressure valves. This type of shower valve compensates for changes in water pressure, for instance, when someone flushes the toilet while the shower is in use. A pressure-balance valve can still provide constant water temperature to a bathtub faucet or a shower despite fluctuating water pressure in either hot or cold water lines. As described in US patent 3674048, these anti-scald valves can prevent the temperature of the shower water temperature from shooting up by preventing the relatively high-pressure hot water from overwhelming the balance. Pressure balancing valves will require more frequent maintenance than most shower valve types because the internal cartridge, which contains a spool that balances the pressure, will take on scale and mineral deposits over time. Moreover, you may need to check the water temperature by hand when you use this type of shower valve.
Thermostatic Valves:
A thermostatic valve operates similarly to a pressure balancing valve in controlling hot and cold water when maintaining constant water temperature. For instance, other faucets are turned on elsewhere in the house. However, unlike pressure balancing valves that use spools to control water temperature, thermostatic valves use thermostats to regulate the water temperature. Finding the right water temperature is easier when you use thermostatic valves. However, once the water supply is shut off, you will lose the temperature "memory." Thermostatic valves are best for multiple shower heads with body sprays or for a larger shower system. Thermostatic shower valves are typically the most expensive of the different shower valve types at $400.
Diverter Valves:
The previous shower valves are the main types. On the other hand, Diverter valves are optional transfer valves that divert water flow between different shower heads. Diverter valves are additions to either thermostatic valves or pressure balancing valves. A thermostatic shower valve may contain one diverter valve per shower head or a handheld shower wand. In short, this is a transfer valve rather than a pressure-balancing valve.
Manual Mixing Valve:
Unlike a pressure-balancing shower valve, a manual mixing valve has single-handle shower faucet handles that control water flows, temperature, and on/off. You will need to operate the shower faucet manually until you reach the desired temperature. Temperature control is cumbersome when using a manual mixing valve. Though preferred because of their simplicity and affordability, these are dangerous to use when you have young kids who might accidentally turn on the hot water.
Other Shower Valve Types
Concealed Shower Valve:
These appeal to minimalists because only the handle and the shower head are visible. The hot and cold pipes and shower valve controls are hidden behind the walls. However, this type of shower valve is expensive. Moreover, repairing these shower valve types will entail knocking down bathroom walls.
Exposed Shower Valve:
In this type of shower valve, everything from the hot and cold pipes to the hot and cold taps is exposed. It is easy how to install a shower valve of this type. However, touching a portion that carries cold and hot water is risky.
Digital Shower Valve:
This type of shower valve is a high-tech solution that provides you with the easiest way to control your shower. You can quickly control the water pressure and turn the valve on or off, making it easy to precisely reach the temperature levels you want.
Takeaways
Now that you know the different shower valve types, you may select the best one. If you need the best-qualified tub and shower valve repair and installation experts in Phoenix, let Phoenix Plumbing & Drain install or repair any conceivable tub or shower valve type. We have been serving Phoenix and the Valley since 1998. With thousands of satisfied clients, you surely won't go wrong when you choose us. To know more about our tub and shower valve repair and other services, call us at (480) 418-2165. You may also inquire us about how much does it cost to remove and install a bathtub. You can also email us at Support@phoenixplumbanddrain.com for a free quote.